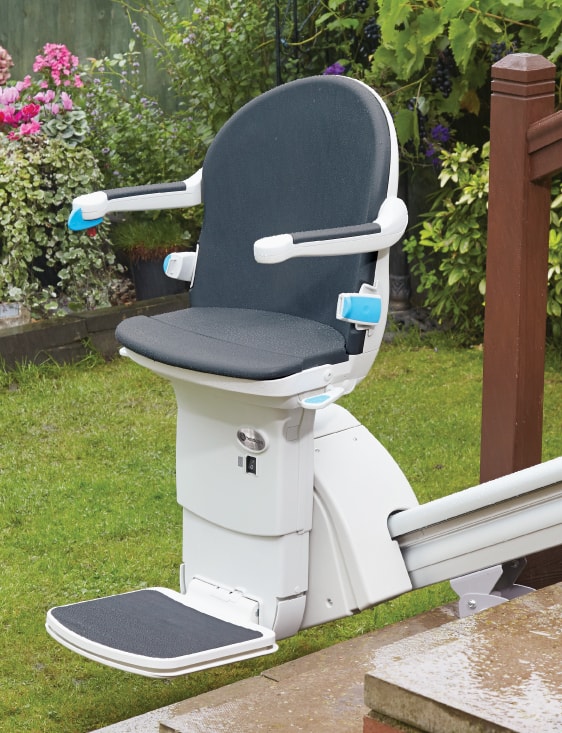 The Handicare 1000 Stairlift is one of the slimmest straight stairlift tracks on the market. The outdoor chair lift for stairs is UV protected and weatherproofed to withstand the elements. Includes a waterproof cover so it is always dry and ready.
Weight limit: 160kg
Slim profile of only 385mm when seat and footrest are folded up
Fold-up seat, footrest and armrests save space for other stair users
Safety sensors immediately stop the lift if anything is detected in its path
Adjustable seat height ensures the perfect fit for each user
Manual swivel seat for safer transfer onto and off the lift
Key switch prevents unauthorised use
Vinyl seat for easy cleaning
Anodized aluminum track with no exposed gearing
Manual emergency stop
Two remote controls included
Charge Supply
Multiple charge points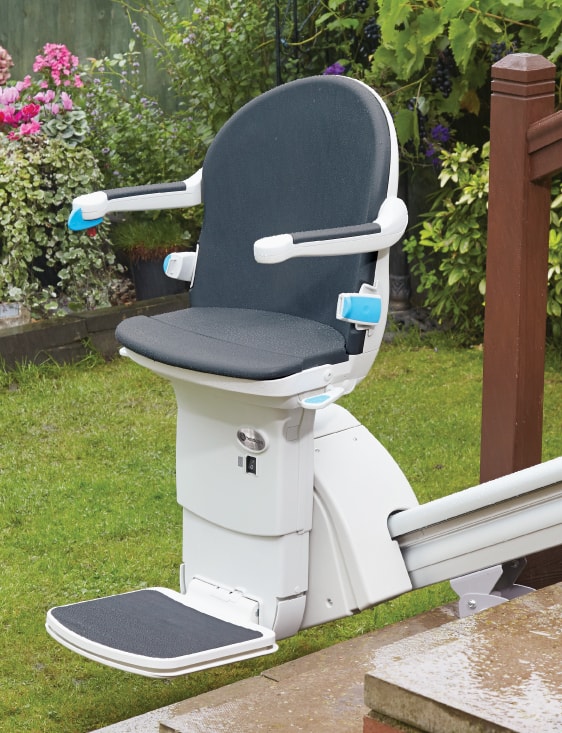 Smart Seat
We know the seat on your outdoor stairlift isn't just for sitting. Everyone has a unique set of needs and preferences to ensure they have a comfortable ride, every time. So, we developed the Smart Seat – our most versatile design that offers users an array of options and upgrades.
Available in grey leather
Easy to clean, durable and water-resistant
Adjustable height, width and depth
Easily upgraded to attach a body harness
Visit our showroom to try a Handicare stairlift today. Our staff will show you a range of affordable lifts with easy-to-use features to suit your needs.
NATIONAL STAIRLIFTS PTY LTD
Servicing Queensland & Northern NSW
Head Office
15/40 Counihan Road,
"Rocks Riverside Industry Park",
Seventeen Mile Rocks, QLD
4073
ABN 88627357386
QBCC 15102469
QLD Electrical Licence  85362
NSW Electrical Licence  331996C
© Copyright National Stairlifts Pty Ltd