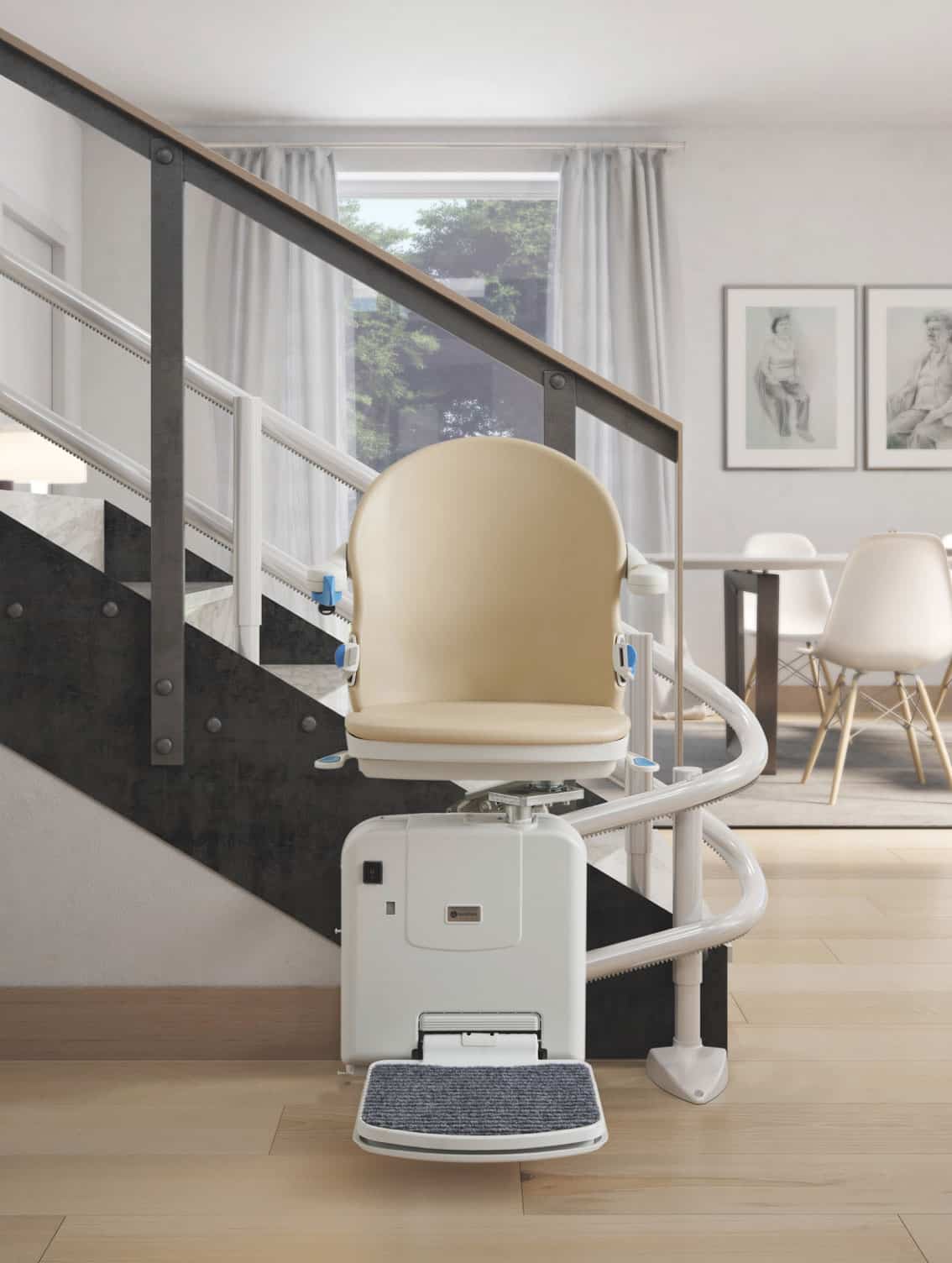 The Handicare 2000 is one of the most versatile stairlift systems on the market, accommodating a wide range of staircase configurations, and offering a variety of seat and track options to suit a wide range of user preferences.
The twin rail system provides a safe and smooth ride. Manufactured to the exact specifications of the staircase, the Handicare 2000 hugs the bends and sits close to the wall to provide maximum space for other staircase traffic. The track is available in three standard colours (light grey, gun metal and brown), but can be supplied in many other colours to match your décor.
The Handicare 2000 is available in several seat styles and colours, to achieve greater comfort for the user and to complement each interior. The stairlift even offers a 'Perch Seat' which helps those users who have hip or knee flexion issues – the Perch Seat has a shallow seat to allow the user to ride in an almost standing position.
Maximum Load
115kg standard, 137kg XL
Charge Supply
Multiple charge points
Seat Colour
Depends on seat choice
Zero intrusion (upstairs)
Visit our showroom to try a Handicare stairlift today. Our staff will show you a range of affordable lifts with easy-to-use features to suit your needs.
NATIONAL STAIRLIFTS PTY LTD
Servicing Queensland & Northern NSW
Head Office
15/40 Counihan Road,
"Rocks Riverside Industry Park",
Seventeen Mile Rocks, QLD
4073
ABN 88627357386
QBCC 15102469
QLD Electrical Licence  85362
NSW Electrical Licence  331996C
© Copyright National Stairlifts Pty Ltd